10 Best Live Cricket Score Websites and Apps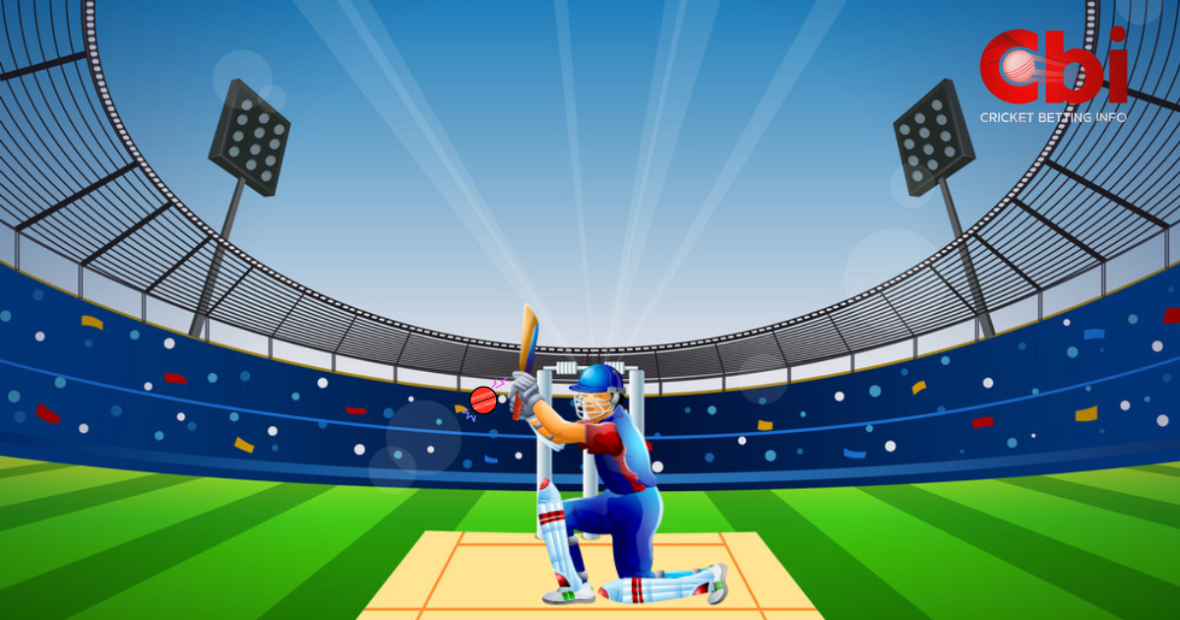 The craze of cricket in India doesn't need any introduction. With a global following of over 2.5 billion people, the popularity of cricket has only been increasing every year, making it 33 percent of the entire world population. The Indians preach cricket as a religion and cricketers as their model persons. The unmatched following of cricket in India is not only restricted to merely watching it but betting on the events and tournaments as well.
Indian laws have legalized online cricket betting (subject to state laws), making it easier for punters to bet on live events, tournaments, and cricket matches and to make good money. But to ensure you have placed the right odds, you need to remain updated with everything related to the sport. Thanks to the introduction of the best live cricket score apps and sites, keeping yourself abreast with all the player profiles and team news has become easy.
What Makes the Best Live Cricket Score and App Sites?
Every year, numerous cricket leagues and tournaments take place, convincing punters to turn to live cricket score apps or sites so that they stay on top of the latest updates and choose bets wisely. These sites leave no stone unturned to cater to the bettors by offering all the information.
Wondering what makes the best live cricket score and update sites? Here are the points:
Live Commentary
Live commentary is a must-have feature in every cricket live score site that helps you stay updated about the current process of the game, such as the details of the team, insights into the wicket, and more.
Real-Time Updates
To make the best cricket score and app site, having a real-time update about everything is a must. After all, the bettors need to know what's going on and how to proceed with their bets!
Scorecards and Statistics
A live cricket app should always provide comprehensive scorecards and H2H statistics, such as details about individuals, teams, overs, runs, and match predictions.
Notifications
The cricket score website or app should also include a notification system to alert you about all the important upcoming events related to the match. Some of these updates include who wins the toss, who takes the first wicket of the game, who achieves the highest scores, and more.
User-Friendly Interface
As much as the above-listed factors are vital, you cannot turn a blind eye to the user-friendly interface of the website. It is not possible for you to use your desktop every time to get live updates. Thus, the website you are using should be mobile-friendly and easy to navigate on a small screen. A straightforward UI allows you to find your way away from every feature. Mobile apps are a superior choice as they enable you to navigate through all the updates with finesse.
What are the Top 10 Best Cricket Score Websites and Apps?
We have curated a list of the best cricket scores and website apps so you don't have to. Use your betting skills and bet on your favorite sports after learning about the tournaments and events in detail from these platforms.
Cricbuzz
Cricbuzz was launched in 2004, and it has been in the business for a long time. What started as a popular website is available in a mobile app too. You can check out live cricket scores, news, and match analysis. Considering the user-friendly interface, this platform has become a go-to destination for all cricket maniacs worldwide.
Check ball-by-ball text commentary, stats, and analysis.
Explore experts' opinions to make more informed in-play bets.
Make the most of a thriving cricket community that talks about cricket through varied mediums.
The app has availability in the Hindi language.
Get access to additional articles and reviews to improve your betting skills.
ESPNcricinfo
ESPNcricinfo was launched in 1993 and remains one of the best cricket platforms where you can make the most of everything about cricket, from live scores to other insightful information.
Explore the engaging live score dashboard and get access to team news, stats, commentary, and reports.
Get detailed old records and stats of the players.
Access the app seamlessly through its easily navigable interface.
NDTV Sports
NDTV Sports doesn't need an introduction. The full-fledged portal offers live cricket scores for several sports, including cricket as the primary topic of conversation. Thanks to the app, you can track IPL live scores on the go. This platform keeps you updated about every data point to improve your bets.
Enjoy engaging UI packed with in-play cricket betting features like audio commentary options, match-winner polls, and more.
Find the latest cricket scores and results of all international cricket events and tournaments.
Check essential reads and editors' picks, and update sports news stories.
ICC Cricket
Calling this platform the OGG of the cricket world wouldn't be wrong. ICC Cricket is the result of the attempts of cricket's governing body to bring the facility of watching live cricket scores on the website. The platform is full of features and design and has many things to offer.
Scroll through the easy-to-use layout of the live cricket score table format.
Check live cricket scores, detailed player profiles, and other relevant match information.
Make the most of the TV app, where you can watch cricket match highlights and vital moments from previous games free of cost.
Cricket.com
This cricket-only new portal doubles up as one of the best live cricket score sites. You can get A-Z information on cricket matches and make the most of other perks that this platform offers.
Read articles, blogs, and other information to improve your betting skills.
Check the live score dashboard and access it neatly without lag.
Explore its trademarked predictive cricket algorithm Criclytics to get stats and betting tips, and match predictions.
Get information on upcoming series, teams, and player profiles.
JioTV
JioTV is a part of the Jio conglomerate. This app-only platform offers viewers access to all cricket-based information accessible from anywhere at their fingertips. You can even access it on your smart TV.
Access everything – from live scores to other cricket updates.
Rewind the video to check the missed action.
Make the most of stump mic audio accessible to one and all.
Listen to commentary in a host of languages – Hindi, Telugu, Kannada, Tamil, and more.
Hotstar
It may appear as an unexpected contender on the list, but Hotstar has much to offer to improve your betting skills. The OTT platform is similar to any best cricket score website and is available for a nominal subscription fee.
Access live cricket updates globally.
Enjoy exclusive dugout commentary in six regional Indian languages.
Get pre-match analysis to improve your bets.
Google Search
If nothing comes to your help, Google search will. Although it is a generic recommendation for live best cricket scores and other information, you can still make the most of everything by merely typing your command on the search bar.
Free access for anyone from anywhere in the world.
Search for the match and get the latest scores, match updates, player information, and more.
Look for old records, and check out the win probability bar.
SportsTiger
SportsTiger was established in 2016 and has come a long way ever since. You can access this platform flawlessly and keep yourself updated about scores, match information, and other details.
Get updates on live scores, schedules, squad info, stats, news, and fantasy tips.
Watch live streaming of cricket matches and short-format news analysis of matches.
Make the most of the sleek and functional app available for iOS and Android users.
Sportskeeda
Sportskeeda is one of the emerging sports content platforms, serving over 100 million users on a global scale. Established in 2009, this place caters to a long list of sports, cricket being the mainstay.
Get detailed live scorecards and team information.
Explore the Fantasy Analysis option dedicated to fantasy cricket.
Subscribe to its YouTube channel and watch regular match analysis from renowned cricket experts in Hindi and English.
Set live match notifications so that you do not miss crucial moments.
Why are Live Cricket Score Sites Useful for In-Play Betting?
Whether a beginner or a pro, you will want to use the best cricket score website to improve your live betting game. While many bookmakers feature H2H records and stats, very few of them offer the detailed information that live cricket apps and websites do.
Here's how you can benefit from these platforms.
Cricket score websites and apps help you track the game. The live cricket scores sites help you keep a close watch on the game so that you can place live betting and win big.
You can build a solid betting strategy with the help of these apps. In-play betting demands a clear-cut strategy, and most cricket score websites pack H2H and past performance data to help you analyze the game.
You can watch the action unfold on the field, and make the most of the betting along with having fun. Many best cricket score websites let you live-stream games.
Lastly, these score websites and apps give you access to expert opinions. You can read their opinions and analyses and get a proper understanding of the game. It is a plus point if you are a beginner.
The above-listed cricket score websites have everything to offer. The best part is that except for two (Hotstar and JioTV), they are free to access. Check out these platforms and improve your betting skills. All the best.